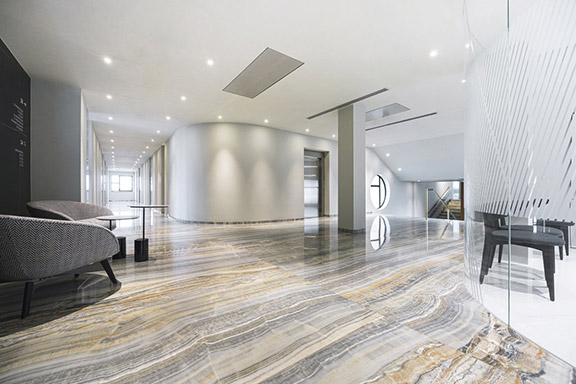 MaxFine and architecture, combining aesthetic style with high-tech performance to offer interior designers new design concepts, without functional limitations. MaxFine large format tiles give new expression to ceramic surfaces by re-imagining work spaces as welcoming places, inspiring and ensuring utmost comfort and well-being.
The surfaces with a thickness of only 6mm offer the most diverse inspirational designs, faithfully reinterpreting finishes, shades and veining, to create interiors with an elegant, innovative ambiance. Large format tiles offer coherence, uninterrupted space and uniformity for walls and floors, or may be used to define or highlight different areas with a contrasting appearance. Personalizing the space also extends to highlight a few elements such as a particular panel, recess, column or work surface, to emphasize the tiles' versatility. The amazingly hyper-realistic reinterpretation of natural stone, exquisite marble and onyx recreates every detail of the original material.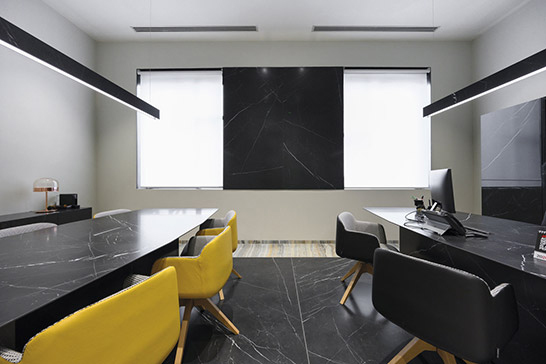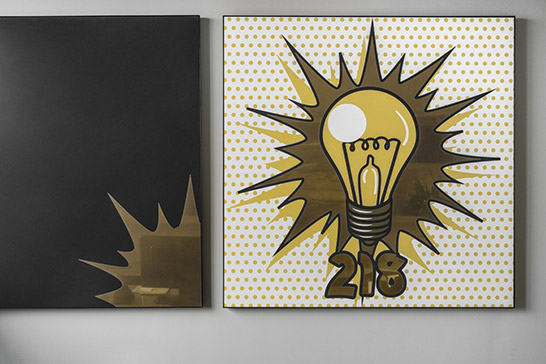 DYS Design your Slabs, is an exclusive and innovative service providing on-demand decoration of technical ceramics with any illustration, photograph or graphic pattern, for unique, custom-made projects. Thanks to the latest generation digital technology and excellent performance of FMG Fabbrica Marmi e Graniti porcelain tiles, architects, designers and interior designers have an extraordinary resource at their disposal to customize spaces as they wish. As wall tiling or furniture, the opportunity to create innovative and tailor-made projects is vastly increased.
Due to the extraordinary properties of technical ceramics and ongoing research into aesthetic appearance, MaxFine large format tiles are perfectly in line with the latest trends in interiors, defining new design concepts. In addition to their unrivaled application as floor and wall tiling, large format porcelain tiles are a flexible, versatile, chameleon-like material which can become a piece of furniture, responding to the differing requirements, aesthetically and functionally, of contemporary living.