[Explore, rediscover and reconnect with your surroundings. Set off on an extraordinary journey and experience our beautiful planet, seeing it from new perspectives]
The mission
In today's ever-changing world, exploration is the key to renewal and is inspired by nature, which opens up endless creative possibilities. FMG invites you to step into the shoes of the terrestrial astronaut in order to forge a new relationship with the environment, to preserve its beauty and harness it to tackle modern-day challenges.
The lands
Explore luxuriant vegetation stretches, cross endless rocky deserts and discover richly detailed lands. On this adventure, you will find hidden materials that appear as if they originated from nature's very essence, while this wonder speaks to you through every single detail.
- Discover the first territory -
JUNIPER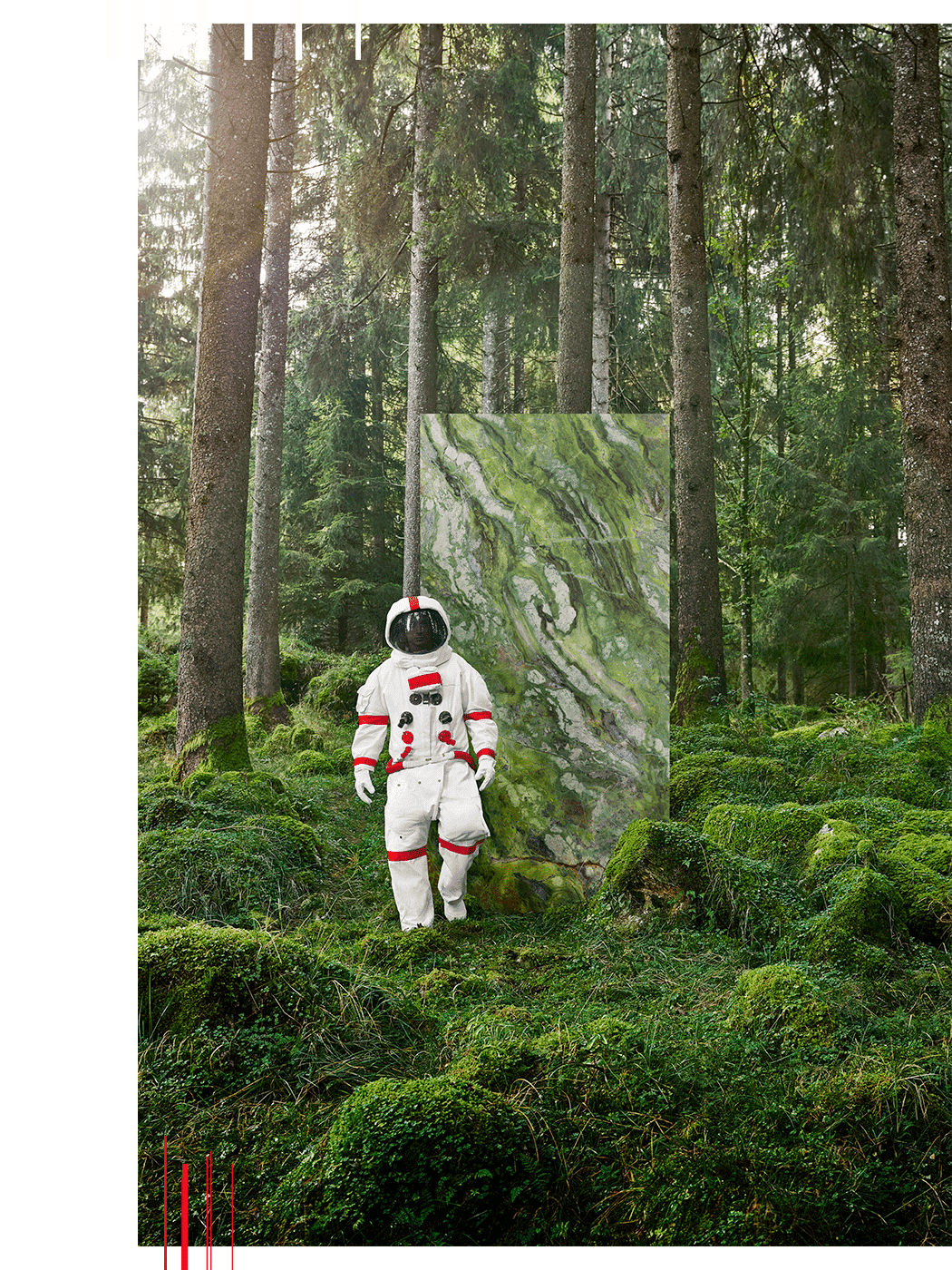 [The Land of Connemarble Irish MaxFine]
"I am surrounded by trees, light filters through the branches and envelops a material that I have never seen before."
The explorer touches down in the middle of lush nature and calmly takes in every single detail. He rediscovers the beauty of real and authentic moments through his senses. Connemarble Irish MaxFine stands out amidst the greenery.
[CONTACT US TO FIND OUT MORE ABOUT THE MATERIALS WE HAVE EXPLORED]