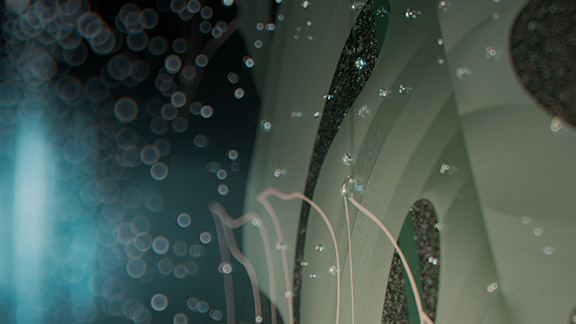 DYS – Design Your Slabs, Iris Ceramica Group's innovative, on-demand decor service, meets FMG premium porcelain tiles, defining a new aesthetic style paradigm and offering ultimate design freedom.
DYS is the most comprehensive, versatile on-demand decor system which allows any image to be printed on ceramic surfaces, enabling architects and interior designers to customize each and every room or area.
The list of possible subjects is almost endless, from photographs, including personal ones, to geometric, abstract or optical patterns, from natural pictures of flowers, plants, landscapes or animals to iconic images from the world of art. A multi-faceted, vast array of ideas, making each project unique and tailored to the customer's requirements. Each graphic design is in proportion to the size of the surfaces to be decorated, and colors are calibrated based on personal taste and the aesthetic effect required, bringing unique and exclusive compositions to life.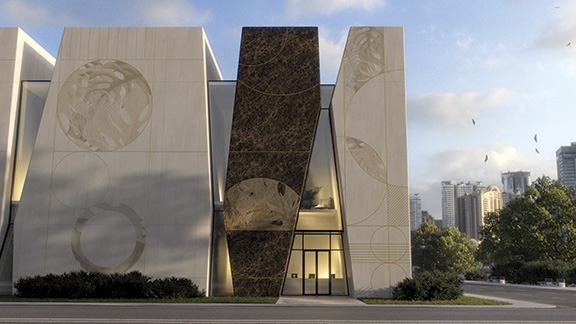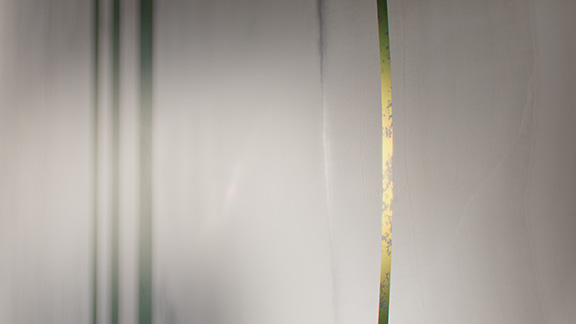 Using latest generation technology enables the chosen image to be printed on large MaxFine tiles, to obtain stunning visual continuity, and on traditional or custom tile formats to create original compositions. The decoration can be reproduced by using transparent graphics over the underlying ceramic tile or with our exclusive luxury system using precious metals such as gold and silver, to give an exquisitely sophisticated touch.
DYS surfaces are suitable for both residential or commercial buildings. They can be used indoors to tile walls, fixtures and fittings or furnishings such as doors, shutters, screens and counters, creating a spectacular, eye-catching effect. Outdoors they can readily be used on building facades or architectural features, for distinctive, individual urban design solutions.
The versatility of DYS tiles is guaranteed by the superb quality and high performance of FMG porcelain tiles. Durable, waterproof, smog-proof, and resistant to frost, fire, mold and algae, they are suitable for use in all areas and ensure excellent aesthetic results in total safety.
The DYS designs can also be printed on ACTIVE SURFACES, photocatalytic surfaces with antibacterial, antiviral, anti-odor, self-cleaning and anti-pollution properties for design solutions which combine customized graphics with meticulous attention to personal well-being.