Strength plus light weight, enormous sizes and thinness.
Solutions for every room in the home and office. From the bathroom to the living room, from the shower stall to the bookshelf, any item of furniture can combine the pleasures of design with the needs of construction.
Discover Maxfine
EVENTS
Cersaie | Bologna (IT)
24-28 September 2018


SICAM | Pordenone (IT)
16-19 October 2018


Equipe Hotel Paris | Paris (FR)
11-15 November 2018


Arkeda | Napoli (IT)
30-1-2 November 2018

News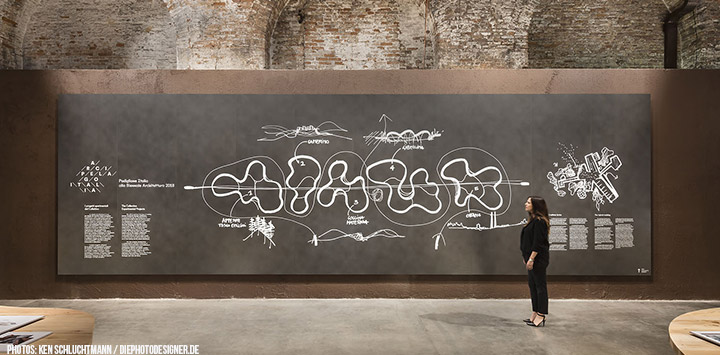 IRIS CERAMICA GROUP TECHNICAL SPONSOR OF THE ITALIAN PAVILION AT THE 16TH INTERNATIONAL ARCHITECTURE EXHIBITION AT THE VENICE BIENNALE
The Iris Ceramica Group makes its debut at the Venice Biennale as technical sponsor of the Italian Pavilion, a decision motivated by the desire to celebrate one of the world's most prestigious showcases of architecture and support for the values inspiring Mario Cucinella's Arcipelago Italia project.
READ FULL ARTICLE