The MaxFine collection of maxi-slabs by FMG Fabbrica Marmi e Graniti broadens the confines of contemporary design and, thanks to its slender thickness, measuring only 6 mm thick, and the availability of different sizes (300x150, 150x150, 150x75, 75x75, 75x37.5 cm), permits a great variety of applications, offering designers the utmost creative freedom and technological support to give form to their ideas.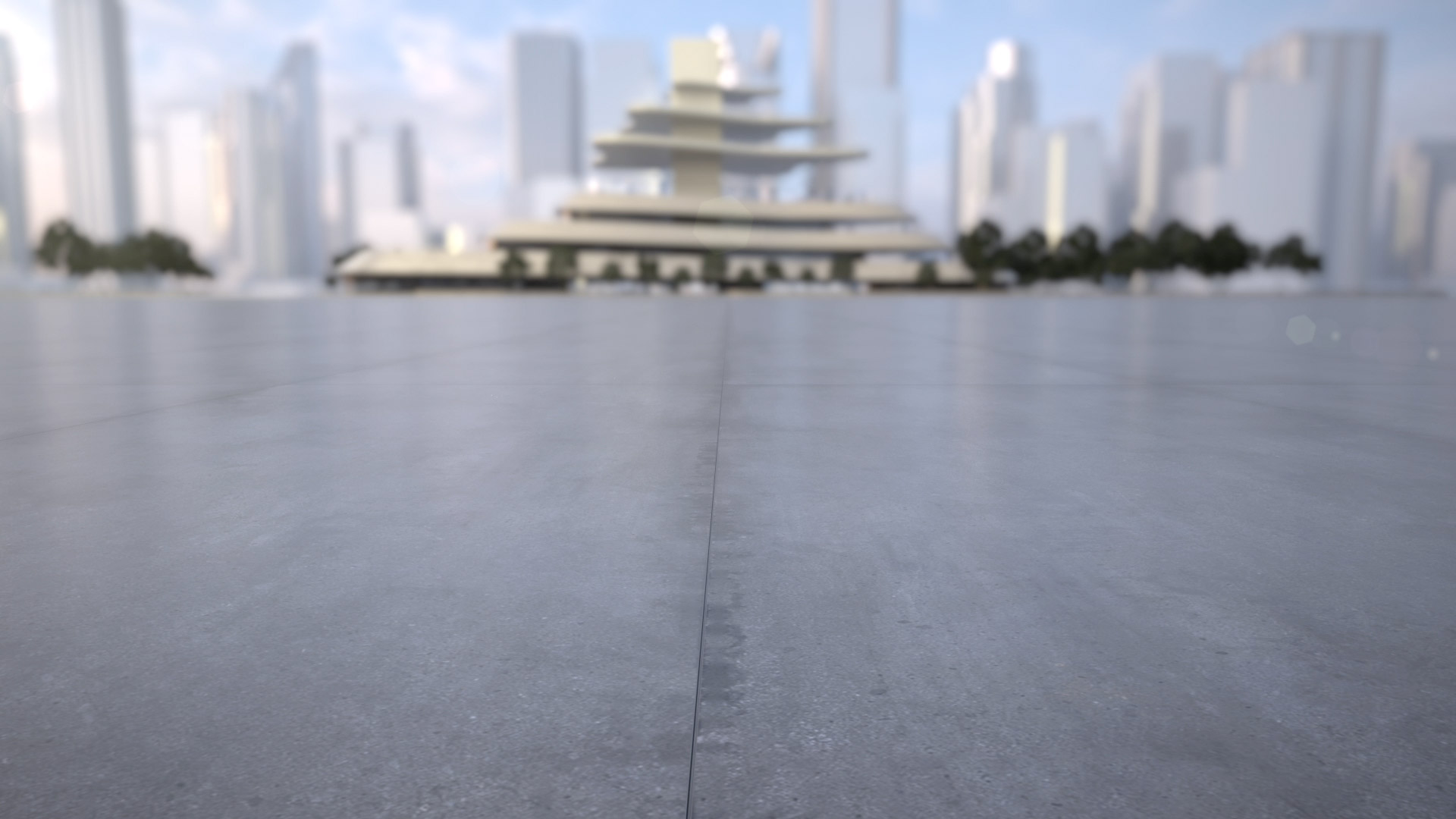 Outstanding qualitative and technical features distinguish the performance of FMG high-tech ceramics, the perfect material for establishing visual and aesthetic continuity even in outdoor spaces.
Ventilated façades protect buildings from the combined action of rain and wind, neutralising the effects of driving water on the walls and keeping their structure dry.
This architectural application creates natural ventilation, eliminating heat and moisture to ensure optimal indoor comfort.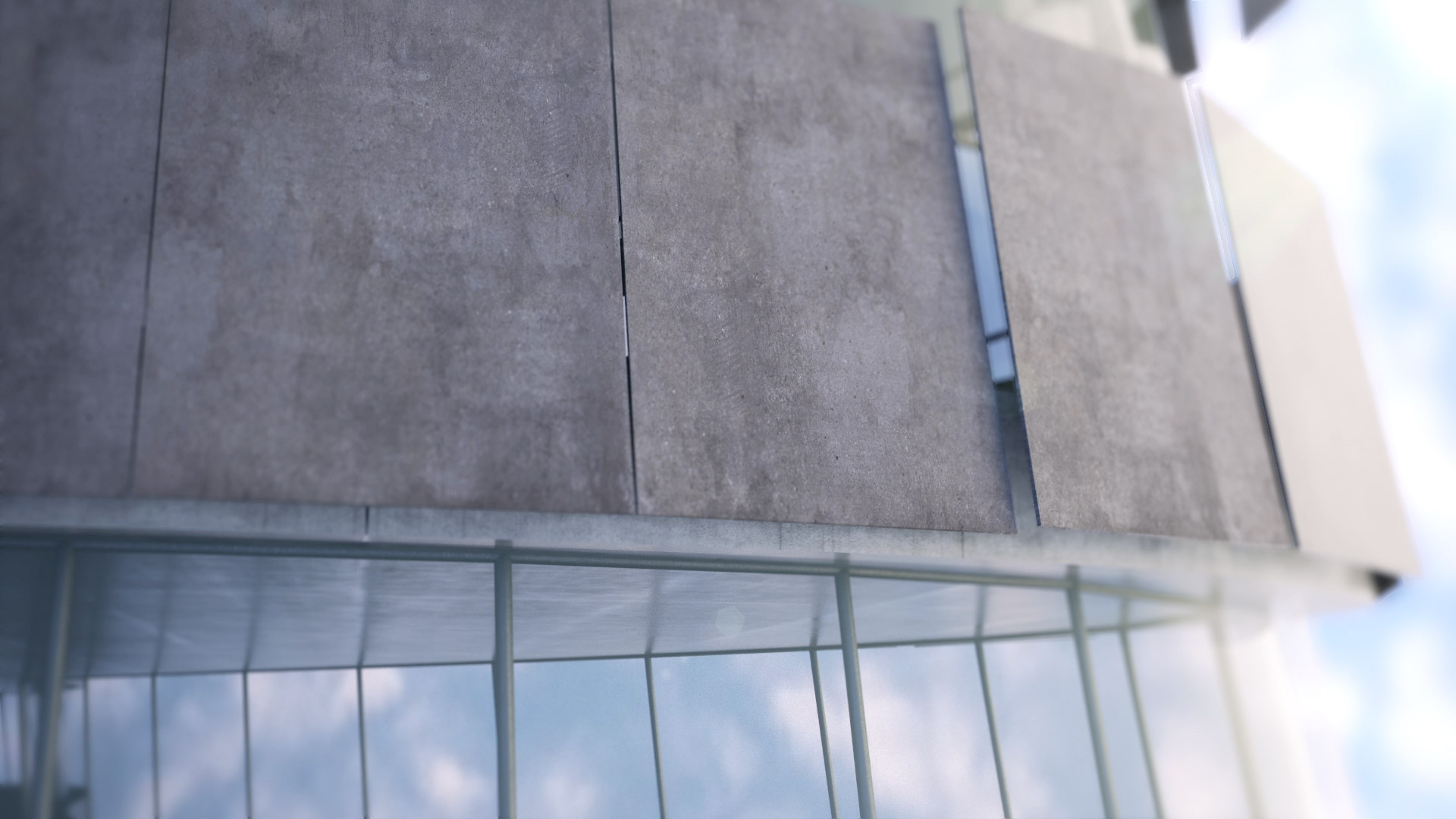 Thanks to these numerous benefits, FMG Fabbrica Marmi e Graniti's ventilated walls are growing in popularity in the world of contemporary design, guaranteeing levels of structural and aesthetic performance which are clearly superior to those of conventional walls.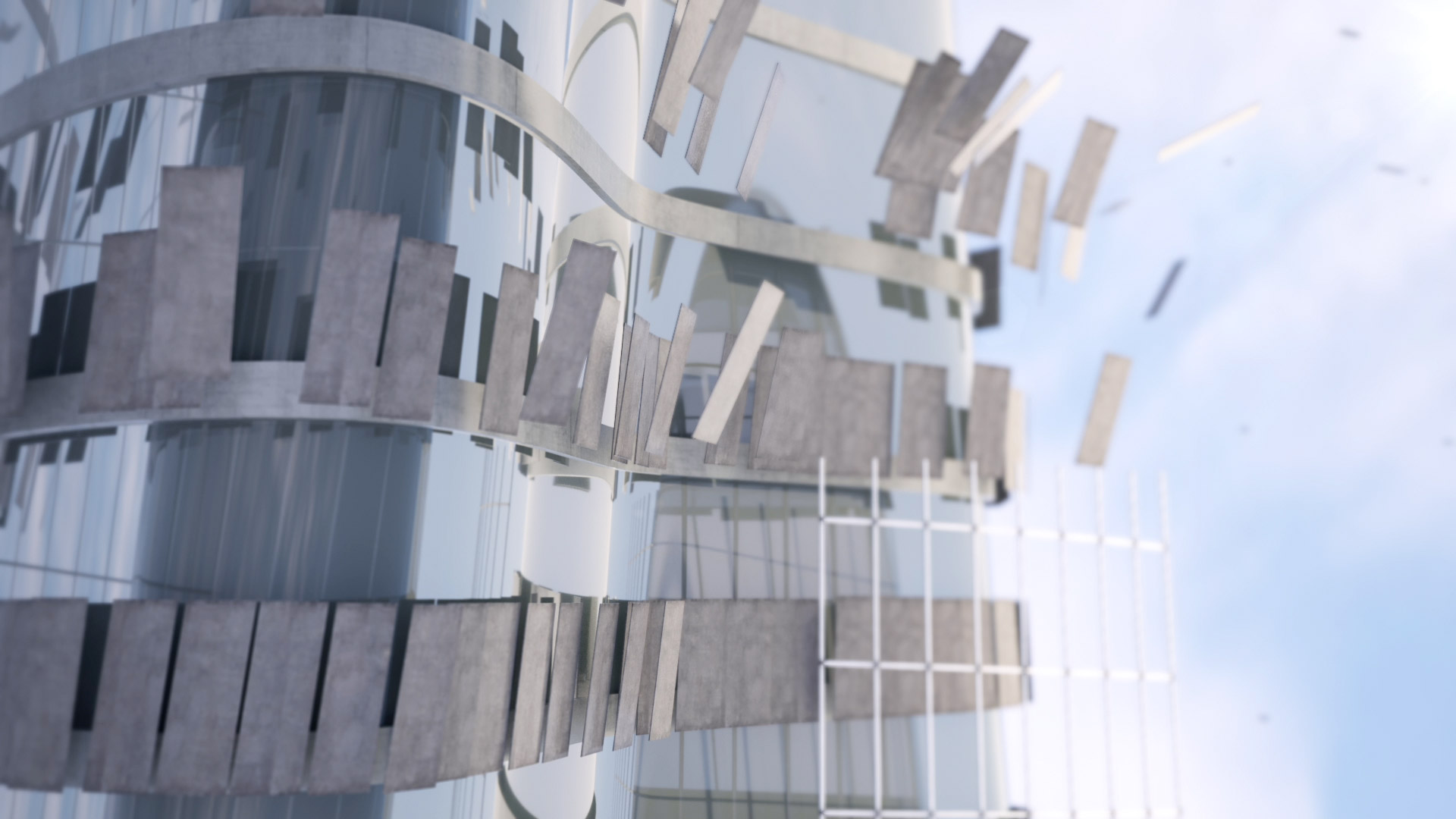 The undeniable benefits of thermal and acoustic insulation and efficient energy systems make FMG Fabbrica Marmi e Graniti ventilated walls an innovative, advanced solution perfect for the most difficult and daring architectural projects.