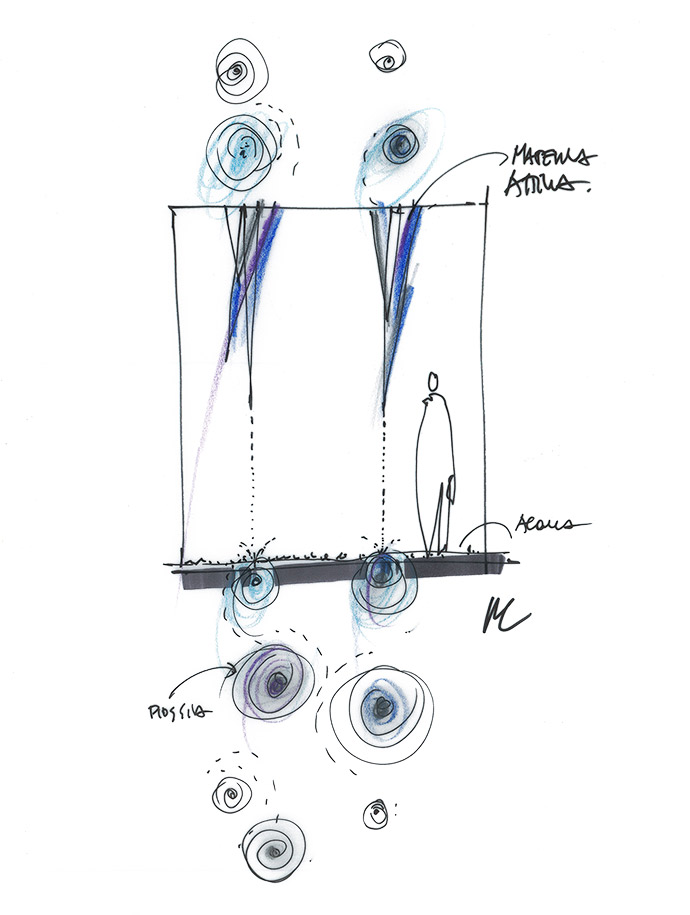 FMG will be participating in Fuorisalone 2019 in the heart of the Brera Design District (on Via Balzan at the corner of Via San Marco) with the installation MateriAttiva, open to the public April 8 through 14 2019.
Participation in Milano Design Week confirms the collaboration and synergy of all the Group's brands once again, in the wake of the success of Pollution – RefleAction in Bologna in 2018.
MateriAttiva offers the public an immersive, multi-sensory experience; an educational and research project involving young students from SOS - School of Sustainability – and innovative technologies developed by the Iris Ceramica Group, under the attentive direction of architect Mario Cucinella.
MateriAttiva follows a path in discovery of the new frontiers of ceramic, conceived not only as an inert substance for covering a space but as an active architectural element that improves the quality of the space where it is applied.
MateriAttiva
Brera Design District
Via Balzan corner of Via San Marco
Milan
8-14 April 2019
from 10:00 to 21:00